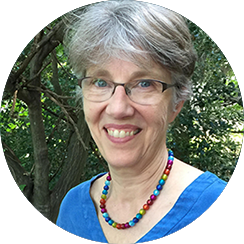 Kristin Floyd
ONLINE PROGRAM DIRECTOR
Kristin Floyd has worked with Energize – which became a program of Adisa in 2020 – for over 30 years, starting as a publications director and ultimately directing the development of Energize's strong online presence.
Experienced in strategic planning and online development of web platforms, Kristin developed the original learning platform for the Energize online training program and continues to develop and support the platform. Kristin works with the team to strategically meet volunteer engagement training and resource needs.
In the 90s, Kristin founded her own online development firm. One of her projects involved partnering with IKEA to test the viability of a global network of country-based employee websites. She trained and supported project managers in 13 countries on the platform. The platform was eventually adopted for the entire company.
Early in her career, she worked at the Center for Literacy in curriculum development, developing the "Learning for Life" series to train adult literacy volunteer tutors to use real-life materials when teaching reading and writing. She also worked with an instructional development firm writing self-paced instructional manuals for U.S. Foreign Service officers, researching regulations, interviewing key State Department officials and writing user-friendly text, exercises and case studies.