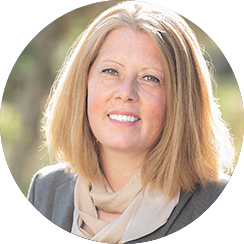 Heather Cammisa, MA, CAWA
ADVISOR
Heather has two decades of experience serving in leadership roles at not for profit organizations, including more than a dozen years as chief executive officer leading excellence in strategy, program development, fundraising, fiscal management, communications, relationship building, legislative affairs, board relations and broad cause advocacy. She joined Adisa as a consultant in 2018.
She has worked with national, regional and local entities. She has scaled organizations and revitalized organizations. She led the creation of an 80 member network for impact and efficiency from Puerto Rico to Canada and she is a popular speaker at regional and national conferences in addition to being a trusted colleague to companion animal, wildlife and farmed animal advocate organizations. She is a Certified Animal Welfare Administrator (CAWA), trained disaster responder, Animal Control Officer (ACO), Animal Cruelty investigator (ACI) and is currently pursuing a graduate certificate in Wildlife Forensics and Conservation from the University of Florida. She has taught and developed curricula for more than a decade with Career Development Institute and taught mathematics and economics as an adjunct at Rutgers University.
Heather holds a Master's Degree in Economics from Rutgers University and worked in both financial and social economics before devoting her career to not for profit management and cause advancement.
Heather shares her Colorado mountain home with several adopted pets. When not working, she can be found skiing, touring national parks by bicycle and growing food year-round in a geodesic growdome.