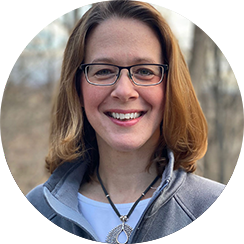 Betsy McFarland, CVA, CAWA
PRINCIPAL
Betsy McFarland is a strategist and problem-solver who has forged a unique professional niche focused on empowering staff and volunteers committed to tackling challenging societal issues.
She spent 18 years at The Humane Society of the United States where she devoted her energy and passion to supporting and collaborating with the tens of thousands of animal shelters and rescues working to save homeless pets. Betsy led the growth and transformation of one of the largest programs as vice president of companion animals, winning accolades for developing a series of pioneering programs.
Passionate about engaging the community, Betsy is a Certified Volunteer Administrator and has extensive experience in engaging and growing volunteers within organizations large and small. She began her career developing the first-ever volunteer program for a local animal shelter and went on to spearhead the launch of The Humane Society National Volunteer Center, the first broad-scale coordinated volunteer effort in the history of the organization, which now engages thousands of volunteers globally. Betsy specializes in providing training, coaching, and assessments in effective volunteer engagement and guides organizations through strategy development to ensure program effectiveness at all levels. She is also a facilitator for the new National Alliance for Volunteer Engagement.
Betsy also leads Energize, now a program of Adisa, which provides training, resources and consulting in volunteerism. Energize was founded by Susan J. Ellis in 1977 and has assisted organizations of all sizes and types to start, expand, or strengthen volunteer involvement — whether in nonprofit health and human service organizations, cultural arts groups, professional associations, schools, government agencies, businesses — anywhere volunteers are found.
Betsy is the author of Volunteer Management for Animal Care Organizations and has published research on staff-volunteer relationships. She worked with the University of North Carolina at Charlotte to develop a research-supported Volunteer Program Assessment model that serves nonprofit volunteer programs across the U.S. and Canada.
A collaborator and bridge-builder with a proven track record of navigating diverse viewpoints, often in emotionally charged situations, Betsy is skilled at gathering input and synthesizing it to identify common ground and implement innovative solutions. She is a trained facilitator, with an Executive Certificate in Facilitation through Georgetown University's Institute for Transformational Leadership. Betsy holds a degree in psychology from George Mason University, is a Certified Animal Welfare Administrator (CAWA) and has completed an Executive Certificate in Organizational Consulting and Change Leadership through Georgetown University's Institute for Transformational Leadership.