Are You Holding Yourself Back? Five Ways to Build Confidence and Push Past Your Fear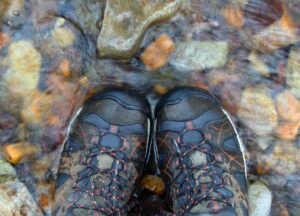 Here are five ways to push through your fears and strengthen your confidence:
Challenge your internal assumptions. Testing internal assumptions that may be guiding your actions is key to achieving goals and dreams. If you're holding back from sharing an idea or voicing a concern, examine the underlying reason for biting your tongue. Is it because of an internal fear that you may be perceived in a particular way? Or are you correctly reading the room using emotional intelligence? A strong Emotional Quotient (EQ) is the distinguishing trait of many great leaders. If you are holding back out of fear, start pushing yourself to share your thoughts more frequently.
Seek stretch assignments. Many leadership roles grow out of stretch assignments. Although women are often given stretch assignments, research shows that these tend to be during periods of crisis where the chance of failure is high. As you consider projects, be mindful of the type of activities you choose or suggest. Seek projects that directly advance the mission, rather than taking on specialized advisory or support functions.
Grow your network. Move outside of your comfort zone and develop relationships across the organization—up, down and across. People with strong networks are thought of more readily when it comes time to fill important leadership positions.
Seek growth opportunities. Ask to attend meetings where you can gain exposure to the way decisions are made. Offer to take notes or assist with logistics in exchange for your learning.
Invest in yourself. Great leaders continue to grow throughout their lifetimes. Invest in your personal growth every year through workshops, conferences, and certifications. Allocate some amount – even if small – of every paycheck toward your personal education fund.
In the hustle of daily life, it's tempting to push growth goals to another day to make room for the urgent needs of now. But your development cannot be delegated; only you can tend to this special task. As you weigh more expansive opportunities in future years, I promise you will be grateful that you made personal growth a priority.
photo credit: Twenty20